General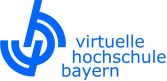 Dies ist der (eingeschränkte) Demokurs "Clinical Economics".
Den vollständigen Kurs finden Sie über die Virtuelle Hochschule Bayern unter www.vhb.org!
This is the (restricted) demo course "Clinical Economics".
The complete course can be found at the Virtual University of Bavaria at www.vhb.org!
Welcome!

The course Clinical Economics is designed to three target groups that make health care decisions and have to know both, the costs and the patient and societal values of health services. These groups are Health Care Providers (doctors, nurses, nursing scientists, "Y-nurses" physiotherapists), Health Care Managers & Economists (health managers, patient managers, hospital managers, disease managers, health insurance specialists, health scientists risk managers in health care), and Health Informatic Experts (health informatic experts, health prevention specialists, inormation managers in health care).

The course of Clinical Economics Course (CCE) is presented in eight blocks each containing four online-lectures. At the end of each online-lecture questions will be asked (exercises). After each of the blocks a mini-group (2-3 participants) are asked to prepare a solution for a specified problem. The offered solutions will be presented by the mini-group and will be discussed by a working group (6-9 participants) of the course in seminar.